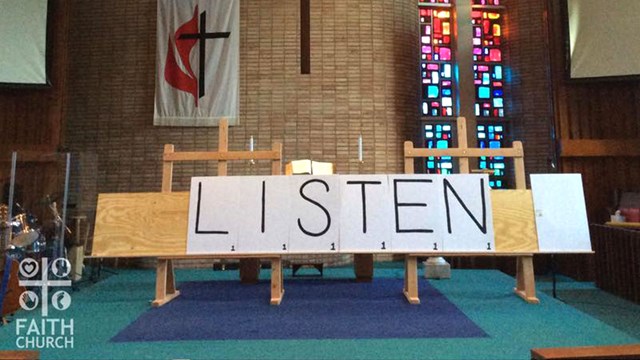 There is ONE creative creator who out love spoke a creative masterpiece into existence—all that is, including each of us. We at Faith Church believe God is still creating, and we that can participate in this art-making which points us to and shapes our imaginations about God's great world and our place in it.
We aim to facilitate this participation by whatever artistic means are at our disposal: music, visual arts, performing arts, language arts, industrial arts—all the arts!
If this is something that blows your hair back, feel free to reach out and get involved in the Creative Arts Ministry here at Faith.
Stage & Sanctuary Design
Performing Arts
Audio / Visual Production
and more...